Press
According to Study, American Gas Consumption Peaked Before Pandemic
Continual replacement of older vehicles with more fuel-efficient ones is a major factor in the steady decline in the quantity of petroleum used per mile.
---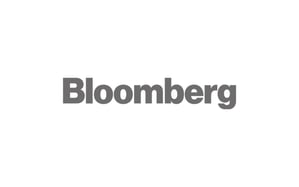 Since transportation is the main cause of the country's greenhouse gas emissions, the demand for gasoline in the US is unlikely to reach pre-pandemic levels.
According to the U.S. Energy Information Administration, American motorists consumed a record-breaking amount of gas in 2018—nearly 392 million gallons daily (IEA). As climate change and fuel efficiency policies gain traction, that number is now decreasing.
According to

ESAI analyst

Linda Giesecke

in a Friday interview with Bloomberg, the continual replacement of older vehicles with more fuel-efficient ones is a major factor in the steady decline in the quantity of petroleum used per mile.
According to Reuters at the time, the IEA first predicted that the demand for gasoline had peaked in 2018 in its Annual Energy Outlook for 2021. During the initial response to the coronavirus pandemic, which included travel restrictions and an increase in remote work, this demand abruptly decreased, according to the paper.
This meant that, more than any other economic sector, the pandemic reaction reduced energy consumption in the transportation sector. According to the analysis, better fuel economy would offset the rise in travel that would result from the relaxation of regulations, so that until 2050, energy consumption from transportation would remain below 2019 levels.
EIA Acting Administrator Stephen Nalley noted at the time, as quoted by Reuters, that how the United States produces and uses energy in the future will depend on the speed of economic recovery, technological advancements, shifts in trade flows, and energy incentives.
Standards established by former President Barack Obama in 2019 have helped to increase fuel efficiency over the past 15 years, and President Joe Biden has proposed even stricter standards and signed the Inflation Reduction Act, which includes incentives for electric vehicles (EV), according to Bloomberg.
That doesn't mean, though, that gas will disappear rapidly. The daily use of gasoline decreased from 9.31 million barrels in 2019 to 8.05 million in 2020, then increased to 8.82 million in 2021 before slightly declining to 8.76 million in 2022. It is anticipated to decrease by less than 1% to 8.74 million barrels per day in 2023.
According to Bloomberg's most current research, drivers would experience short-term hardship as a result of the reduction in gas consumption because, during the transition, supply would decline more quickly than demand, raising prices and perhaps creating shortages.
While EV and hybrid vehicle sales are expected to rise through 2050, the EIA reported that gasoline is currently the most frequently utilized fuel in light-duty vehicles.
According to Rob Jackson, an Earth system science professor at Stanford University, it will take decades for gas-powered cars to become obsolete.
However, as this process advances, it will eventually result in decreased gas prices as well as automobile emissions, benefiting both the environment and American wallets.