Press
A Dip in Gasoline Use Stokes Debate Over Demand Destruction
The surge in pump prices is starting to make a dent in our appetite for fuel.
---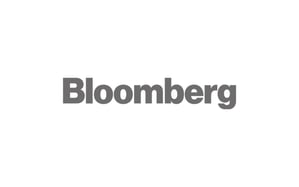 The US was only two weeks into its traditional summer driving season when soaring gasoline prices began taking a toll on a quintessential American pastime: the summer road trip.
Gasoline demand trended lower in three out of the past four weeks, an unusual move for this time of year. The four-week rolling average for US gasoline consumption slid 2.9% to 8.73 million barrels a day as of July 8. Aside from 2020, when the pandemic sent the world into lockdown, it marks the lowest seasonal demand in 21 years. While just a week's worth of data, it raises questions about the resilience of fuel demand and whether prices have been high enough for long enough to bring a meaningful lasting change in consumer behavior.
The gasoline Americans burn to get to work and back makes up the majority of demand, and there's been no sign of a reduction in commuter consumption. But the once-a-year boost from casual summer travel is taking a hit. As Linda Giesecke, an analyst with ESAI Energy LLC, says, "We've simply shaved off the seasonal increase."
Early signs of demand destruction—a lasting decrease brought on by a prolonged period of high prices—have been especially pronounced in California, where pump prices average more than $6 a gallon as of July 12. Gasoline inventories there are 10% above the five-year average, suggesting a drop in demand is swelling supplies. California drivers "appear to have reached their breaking point," says John Kilduff, founding partner of energy hedge fund Again Capital.
It's possible US demand will pick up again if prices fall back below $4.
There is plenty of skepticism about whether real demand destruction is taking place. Despite the "recent weakness" in US consumption, Morgan Stanley said earlier this month that it expects demand growth to slow as opposed to an outright decline. RBC Capital Markets noted that protracted demand destruction events are historically rare.
"Over the past 30 years leading into the pandemic, there were 39 individual months in which retail gasoline prices increased by more than 30%," RBC said in a July note. "Of those instances, we have seen gasoline demand fall by 2% or more on only 12 of those occasions."