Press
Oil and trouble: Why diesel prices aren't coming down that much
Global oil prices fall and petrol price takes its biggest cut since 2020, a smaller drop in diesel prices driven by strong demand leaves motorists fuming.
---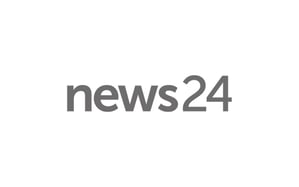 As global oil prices fall and the petrol price takes its biggest cut since 2020, a much smaller drop in diesel prices driven by strong demand may leave many motorists fuming.
After months of fuel price pain, fuel prices fell on Wednesday, largely thanks to a decrease in Brent crude oil, which dropped from $105 per barrel to $94 per barrel for the period under review.
Petrol prices have declined by 204 cents to cost R22.73 per litre of 95 and R22.30 per litre of93.
Diesel prices have meanwhile only declined by between 46.34 and 56.34 cents per litre to cost R23.31 per litre of 0.05% diesel and R23.52 per litre of 0.0005% diesel.
According to the Department of Mineral Resources and Energy (DMRE), petrol prices had the added help of lower than usual demand for petrol during the driving season in the US as motorists felt the pinch of inflationary pressures and higher interest rates.
Meanwhile, the "middle distillate market" (which refers to jet fuel, diesel fuel, and lighter grades of fuel oil) is still tight and could experience price increases, the DMRE noted."
The important thing about diesel is that it's the fuel that drives the economy because it's used for transport and machinery. Now that rail is completely unreliable, a huge percentage of deliveries goes by truck - and that's all diesel," said Niall Kramer, an independent energy consultant.
According to Peter Morgan, CEO of the Liquid Fuels Wholesalers Association of South Africa, diesel price strength is creeping in on the trading side of the business.
"When traders talk price, those pricing discussions are influenced by economic activity in countries - that's really about the fuel sales; stock levels in different countries and globally; the behaviour of OPEC and other oil-producing countries; and the geopolitical issues in the world. And at the moment, we have a number of those," he said.
The DMRE, in its fuel price announcement, indicated the price crunch is due to a looming fuel switch from gas to oil for heating purposes as the winter season approaches in the Northern Hemisphere, increasing demand.
According to Matt Smith, a lead oil analyst at commodity markets intelligence company Kpler,Europe produces more gasoline than it needs, while the opposite is true for diesel.
"Europe, therefore, imports a lot of diesel, with Russia being its leading supplier," he said. "Given the Ukraine invasion and some self-sanctioning modicum, Europe has to source some of its diesel from elsewhere. This is causing global dislocations, leaving a tight market for diesel on a global basis. This situation will only be exacerbated by sanctions on refined Russian products early next year."
Due to the pandemic, Smith noted diesel was already in relatively short supply even before Russia invaded Ukraine. "Gasoline demand plummeted amid widespread lockdowns, so refineries dialed back on their activities - but at the same time, diesel demand didn't drop as much given it was still being used to transport goods," he said.
"This caused diesel inventories to be depleted, and prices have outperformed since."
Linda Giesecke, manager of global fuels at ESAI Energy, a market research and forecasting firm, said there was a "perfect storm" of colliding factors for diesel at a global level.
Apart from high gas prices causing industrial and commercial sectors to turn to diesel, costly natural gas raises the cost of making diesel as refiners use natural gas for both energy use and to make hydrogen for hydrotreating. She noted that there had also been a rapid post-pandemic recovery in jet fuel demand this summer. "European refiners have thus been making more jet fuel at the cost of diesel, a reversal of what happened during the pandemic when refiners could tap into the unwanted jet fuel pool to augment diesel production," she said.
Global prices have clearly demonstrated a greater demand for diesel, Morgan said. On 5 August, the diesel price in global markets was $2.75 per gallon. On the same day, the petrol price in global markets was $2.55 per gallon. Three weeks later, on 25 August 2022, the diesel price had reached $3.60 while the petrol price was only $2.60.
In South Africa, Department of Energy statistics show annual diesel consumption began to overtake petrol in 2013. In 2019 South Africa consumed 12.9 billion litres of diesel and 10.77billion litres of petrol. When Covid-19 hit in 2020, diesel volumes dropped to 11.6 billion litres while petrol dropped to 8.76 billion litres. Volumes are expected to recover to pre-pandemic levels this year.
Wild card
Morgan said he suspected the increased demand for diesel over petrol in South Africa has less to do with industry and more to do with growth in the diesel passenger vehicle market.
"Original engine manufacturers in the late '90s realised that the diesel was much cheaper. And ifthey could sell the diesel vehicle to the motorists and offer them better fuel consumption because of the low diesel price, then they could sell lots of motor cars - which they did. They sold so many motors cars that it's now turned and, as you see, diesel is more expensive than petrol."
On the supply side, the ability to ramp up diesel production in response to demand is limited.
"There's only so much diesel you can make out of a barrel of crude," said Kramer. According to the US Department of Energy, for every barrel of crude which is refined, 47% of the product is petrol, while 23% is diesel fuel and heating oil.
"In essence, what you do is you take a barrel of oil, and you basically just boil it and thendifferent distillates come off at different levels [be that kerosene, petrol, diesel, jet fuel or other],"Kramer noted. "But you can't take a barrel of crude and just make 100% diesel."
Giesecke said there would now likely be some reshuffling of trade. "For example, Russia could start sending diesel to Brazil, while the US Gulf Coast redirects its exports to Europe. But this will come at a higher freight cost, as diesel will be shipped longer distances," she said.
Ultimately, very high diesel prices will begin to weigh on global diesel consumption. "At that point, the diesel market should begin to rebalance globally," Giesecke said. "The wild card, however, is the severity of this coming winter. An especially cold winter in the northern hemisphere will be especially problematic."
Article Source: News24