Regional Market Analysis
Countries worldwide are reforming their energy pricing to reduce or eliminate petroleum subsidies, tightening the fuel economy, and mandating new fuels. More than 25 countries have carbon taxes, and several countries or provinces have emissions trading schemes. ESAI follows and reports on all relevant developments.
REGIONAL, NATIONAL & LOCAL
Regions Covered:
North America
Europe
Africa
Latin America
Middle East
C.I.S.
China
Asia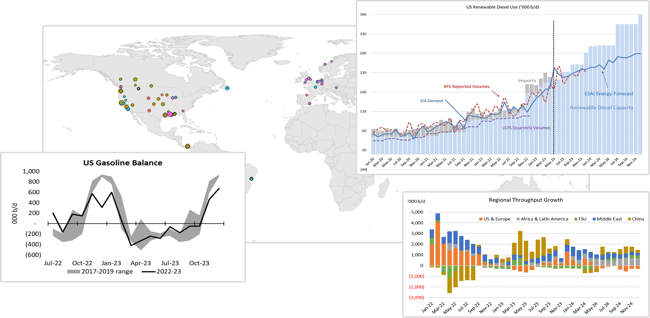 What our customers are saying.

"ESAI's analysis team, and their own executive leadership, have always been a phone call or email away to help in a bind or to make sense of questionable developments in the market."

"We could not have kept up the quality and consistency of market analysis for our department head, our CEO, Board, and the Operations team without ESAI."

"The relationship is personal, and the product suite such a great fit that you'd swear they were co-workers a few seats over."

"ESAI Energy's report analyses always have something interesting in them I didn't know and haven't seen elsewhere."

"Willing to customize some data to make it more useful without making you jump through hoops."

"ESAI Energy is the only firm in the industry that provides comprehensive refinery-level data."