Press
Warnings Flash for Oil Bulls as Jet Fuel Demand Disappoints
SOLUTIONS Global Reach Consulting About Resources Contact Search Client Portal CLIENT PORTAL
---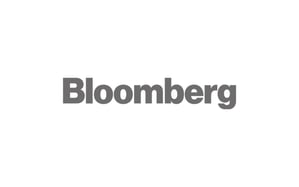 This year's much-anticipated rebound in air travel is sputtering, with profound implications for the global oil market.
In Asia, China's unimpressive economic recovery and Russian airspace restrictions have hampered the revival. Europe's return to the skies, meanwhile, has been held back by a shortage of pilots and air traffic controllers. And while the US is witnessing a travel boom, jet fuel use still lags behind pre-pandemic levels thanks to more efficient airplanes.
All of that is bad news for oil producers and bullish energy traders. The return of overseas holidays and business trips after the end of Covid-19 curbs had been widely regarded as the biggest driver for global growth in crude demand in 2023. But the Northern Hemisphere's peak summer travel season is likely to disappoint oil bulls, putting further pressure on prices despite recent OPEC+ efforts to support the market via production cuts.
"Global jet demand as a whole will likely remain weak relative to 2019 levels until 2024," said Koen Wessels, an analyst with consultancy Energy Aspects Ltd.
Long-haul flights involving China and its neighbors account for the largest incomplete share of the return to 2019 activity, according to a recent report by the International Energy Agency. The Paris-based group predicts jet fuel demand will account for 45% of global demand growth this year.
Jet fuel is still leading oil consumption growth this year, contributing more than 1 million barrels a day, according to Eugene Lindell, head of refined products at industry consultant FGE. However, airlines are expected to use 700,000 barrels a day less in 2023 compared with 2019, he said, citing the reduction to international flights involving China and aircraft fuel efficiencies.
"The biggest weakness is coming from China," said Mayur Patel, head of Asia for OAG Aviation, adding the impact was feeding into the wider region.
What's more, one of the world's most fuel-intensive routes linking the US and China has been kept to a minimum due to Russia's airspace restrictions. Flight capacity from North America to China is still more than a third below 2019 levels, according to consulting firm Bain & Co.
"These flights were historically operated by some of the largest aircraft which consumed large volumes of fuel," Allan Schulte, Bain's head of Asia-Pacific airlines, logistics, and transportation, said in an interview. It could be three years before jet fuel demand is at pre-pandemic levels, he added.
In Europe, pilot and air traffic control shortages are expected to limit a recovery in jet fuel consumption in the region, according to Energy Aspect's Wessels. Demand is forecast to be 8% lower than 2019 levels from April to September, he said.
Within the US, where the number of air travelers is at a five-year seasonal high, jet fuel demand simply isn't keeping pace. Demand in early June fell to 15% below 2019 levels, and government forecasters just cut expectations for this year to 4% below the pre-pandemic level seen four years ago.
All of this is taking place against the backdrop of operational changes in the aviation industry taking a toll on fuel use.
Some US air traffic control towers are allowing fuel-saving measures known as continuous climbs and descents, which are more efficient than staggered altitude changes. Another tactic involves using larger aircraft for regional routes. This trend is picking up after a shortage of US air traffic controllers prompted the Federal Aviation Administration to request carriers use bigger planes, which are generally more fuel efficient than smaller ones.
Airplanes have already become more efficient over the decades through designs that take into account factors like ergonomics and using airframe and engine materials that minimize drag. The pressures of the pandemic have accelerated the trend.
"Fuel efficiency improvements are tempering the recovery in US jet fuel demand back to pre-pandemic levels," said Linda Giesecke, head of demand analysis with consultancy ESAI Energy LLC.
Fuel efficiency across US fleets improved by 4% in 2021, double the typical annual average, according to John Heimlich, chief economist at industry group Airlines for America. That's because Covid travel restrictions brought a sharp drop in demand, forcing many older aircraft into early retirement.
Aircraft coming into service today are on average 15% to 20% more fuel efficient than the current fleet, and improvements will double in the next 15 years, Alejandro Block of industry group IATA said in an interview. Despite such advances, he anticipates jet fuel use will remain robust.
"Growth in air travel has outpaced fuel efficiency improvement," said Block, manager of new energies and technologies at IATA. "That's why we're still burning more jet fuel, for a few more years at least."
Article Source: Bloomberg