Market Alerts
Hurricane Laura Deals Glancing Blow to Lake Charles
The 850,000 b/d of refining capacity remains at risk, but initial reports suggest no significant damage was done.
---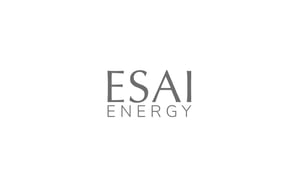 Hurricane Laura made landfall just west of Lake Charles, with wind speeds dropping from 150 mph to 120 mph as it moved inland. Significant damage was done to buildings in the area, and at least one person died.
Importantly for the area's recovery, the storm surge appears to have been less significant than NOAA forecasters initially suggested, reaching 10 feet at peak rather than 20 feet around Lake Charles. The Louisiana governor suggested that the worst had passed, but that storm surges could continue for the next day. The updated map below shows the path Laura took and the area included in today's storm surge warning.

Lake Charles' 850,000 b/d of refining capacity remains at risk; however, initial reports suggest the storm did not do major damage to these refineries. This includes the Citgo Lake Charles refinery (425,000 b/d) and Philipps 66 Lake Charles refinery (250,000 b/d), which were both shut down ahead of the storm, as well as the Calcasieu refinery (140,000 b/d), which was already idling since the beginning of August.

The 2.5 million b/d of total refining capacity in Port Arthur and Texas City within yesterday's high-risk areas appears to be completely spared. The capacity that was idled ahead of the storm will likely come back online within several days, with the possibility of power outages and continued high winds adding potential complications.

ESAI Energy has revised its near-term throughput forecast for the region to reflect this new information. PADD III throughput is now expected to recover closer to seasonally adjusted levels by mid-September. Some refiners may opt to delay restarts in the current economic environment, particularly as demand softens seasonally in September and October. It remains moderately supportive for gasoline spreads, helping to chip away at inventories through the first weeks of September.