Intelligence Briefings
Iran Nuclear Deal Unlikely, Iraq Unstable
Iran remains front and center both in regional politics in the Persian Gulf region and in the larger international realm.
---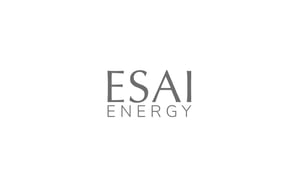 The EU has continued its shuttle diplomacy between Iran and the United States with Tehran announcing that it has responded to the latest proposal made by Washington. Meanwhile, Washington has begun to ramp up sanctions and is signaling further action against Iranian oil smuggling.
Meanwhile, in the region, political struggles have escalated in an Iraq that has been unable to form a new government since elections took place ten months ago. The internal politics of Iraq are closely related to those of Iran which has immense influence on political factions in its Arab neighbor. This Iranian influence is much of the reason for the escalation of unrest in Iraq as followers of Iraqi cleric, Muqtada al-Sadr have broken into the Green Zone in central Baghdad and have now occupied Iraq's parliament. Their stated goal is to prevent the formation of a government dominated by political forces allied with Tehran.
Over the weekend, followers of Iraqi Shiite cleric Muqtada al-Sadr pulled down walls in Baghdad's Green Zone, braved tear gas and riot police, and occupied the parliament. Al-Sadr is urging his supporters on, and it appears that they may be settling in for an extended sit-in designed to prevent an agreement on the formation of a government by other Shiite factions that are supported by or in alignment with Iran. Muqtada al-Sadr's party, despite having won the most votes in the October election (73 of 329), was unable to reach agreement with enough other parties to form a government. This sit-in is an attempt to keep Iranian-aligned parties from forming a working government. Al-Sadr's supporters are demanding new elections and constitutional changes. The speaker of the parliament has suspended sessions until further notice, and the UN Secretary General has called for reconciliation and avoiding violence. Al-Sadr's supporters have so far avoided occupying other government buildings or taking actions that could be interpreted as being a coup against the caretaker government. Iran has not escalated the political crisis through its militias and supporters, but it has that option moving forward, which could lead to further instability and violence.
In the broader set of issues related to Iran, an Iranian spokesperson has said that its government has responded to the European Union's proposal aimed at salvaging the nuclear deal. The spokesperson also said that Iran wanted a swift conclusion to the negotiations. As noted in earlier assessments, the sticking points in the negotiation are reported to be around which sanctions the U.S. will lift, including de-listing the Iranian Revolutionary Guards Corps (IRGC) as a terrorist organization, something that the Biden administration has said that it would not do. This past week, head U.S. negotiator Rob Malley, signaled that the deal that was with Tehran was the final offer and that Iran simply had to accept it. In an indication that the U.S. is not changing its position on de-listing the IRGC, new sanctions actions by the U.S. over the past two months have focused on the IRGC Quds forces' role in oil smuggling. The U.S. has also signaled that more actions are to come including against a smuggling network associated with an individual in the UAE. If Iran's response to the EU framework was to make more demands, then the nuclear deal may be finally dead at a time when regional tensions are already high.