Press
Even as Oil Prices Ease, U.S. Keeps Tapping Strategic Reserve
The administration's move has brought down gasoline prices. Some experts say continued withdrawals could test the nation's energy security.
---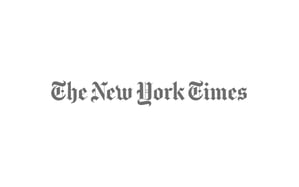 Since Russia's invasion of Ukraine, President Biden has overseen the largest sale of oil from the Strategic Petroleum Reserve ever, to ease prices at the gasoline pump.
Having released 160 million barrels of crude since March, more than a quarter of the stockpile, the Energy Department has reduced the reserve to its lowest level in four decades. Some oil experts say continuing the withdrawals could test the nation's energy security.
But even though oil prices have fallen sharply from their peak, the administration is not ready to start refilling the reserve. Instead, rather than ending the releases in October as planned, it has decided to extend them, at a lower rate, for at least another month.
"It's a risky policy," said Kevin Book, managing director of ClearView Energy Partners, a consulting firm in Washington. "This policy can only last until the stockpiles are exhausted, and replenishing the stockpiles would take years."
Tapping the reserve this year was intended to compensate for a shortfall of supplies resulting from Western sanctions on Russia, a major oil and gas exporter. Some experts predicted that oil prices would rise well above $150 a barrel. But while prices did spike immediately after the invasion in February, the American benchmark, West Texas intermediate, has eased to about $82 a barrel.
Gasoline prices dropped from a national average of just over $5 for a gallon of regular in June to $3.68 last week, according to the AAA auto club; they have since risen by about 10 cents. Energy experts have estimated that the reserve releases have shaved 40 cents off the gasoline price.
"The S.P.R. drawdown was probably the single most important factor in lowering crude oil prices and thus gasoline prices over the last three months," said Sarah A. Emerson, president of ESAI Energy, a consulting firm, and a director of Chesapeake Energy, an oil and gas producer.
The rest of the drop in oil and gasoline prices can be explained by the global economic slowdown, Covid-19 lockdowns in China, and Russia's success at rerouting oil exports from Europe to China and India. The International Energy Agency originally said Russia's daily oil production might drop by as much as three million barrels, but Russian exports fell only about 400,000 barrels a day, out of a global market of 100 million barrels.
Industry executives say that while the reserve sales have helped lower prices, they are a short-term remedy and did nothing to encourage production of new supplies.
"I'm not sure it will have any long-term impact," said Sean Strawbridge, chief executive of the Port of Corpus Christi Authority, which manages the biggest port for American oil exports. "What I do know is that if the intention of the federal government is to replenish the reserves to its intended inventory, that is going to take a tremendous amount of time."
Refilling the reserve could even raise prices since it will increase demand and encourage drilling, at a time of growing concern about climate change.
But for now, lower gasoline prices have helped ease inflation, improving the prospects for the Democrats in the midterm election campaign. The reserve still has roughly 420 million barrels in its underground caverns. With the maximum ability to release 4.4 million barrels a day, it would take 95 days to draw down the entire inventory during a crisis.
The nation's energy profile has changed radically since 1975, when Congress established the reserve in case of a supply interruption from a natural catastrophe or a Middle East war or embargo. Gasoline lines from the 1973-74 Arab oil embargo were fresh in the minds of lawmakers and voters.
Since then, American oil production has grown enormously, transforming the country from a vulnerable importer of fuel to a major energy exporter. Vehicles are more efficient now, and the transportation of the future is tilting toward batteries and eventually hydrogen.
The reserve has been used on several occasions to stabilize supplies, including during the Iraq-Kuwait crisis in 1990-91, Hurricane Katrina in 2005 and the Middle East disruptions of the Arab Spring in 2011.
Several past presidents released oil from the reserve during campaign seasons, but they always said their purpose was to bolster supplies, not explicitly to reduce prices.
"Previously the mantra was 'We're not here to manage markets, we're here to manage physical shortages,'" said Mark Finley, an energy economist at Rice University.
The current administration, by contrast, has promoted the releases explicitly as a relief to consumers.
"The bottom line is if we want lower gas prices, we need to have more oil supply now," Mr. Biden said when announcing the release policy in March.
A new test for global oil markets will come when Europe is scheduled to ban most Russian oil imports on Dec. 5 and Russian-refined products on Feb. 5. How tightly the sanctions will be enforced remains in question, especially if a cold winter threatens energy shortages in Europe.
A European Union embargo could take 2.4 million barrels a day of Russian oil off the market. If Western countries apply a price cap on their oil, as some officials have threatened, the Russians might retaliate by cutting off oil exports.
Many economists say the 20 percent drop in oil prices over the last two months may soon reverse. J.P. Morgan recently predicted that the global Brent oil benchmark, now about $88 a barrel, will rise above $100 in the fourth quarter.
In announcing that 10 million barrels of oil a day would be sold from the reserve in November, administration officials said they would be guided after that by oil demand and supply on global markets. There appear to be no immediate plans to refill the reserve.
Andrew Lipow, president of Lipow Oil Associates, a consulting firm in Houston, said the releases were only a stopgap measure since they did nothing to add energy production. "I'm concerned that when the Strategic Petroleum Reserve sales stop, how is the market going to make up for that supply?" he said.
But he added that continuing to pull out reserves produced its own set of risks. "Will there be enough inventory in the Strategic Petroleum Reserve to cover a supply disruption in the future?" he asked.