Renewable Identification Numbers
—or RINs—drive investment in renewable fuel production facilities and significantly affect refiners' compliance costs, but the RIN market is filled with market volatility and legal uncertainty. The energy economists at ESAI Energy have teamed up with the renewable fuel attorneys at Pillsbury Winthrop Shaw Pittman to shed new light on RIN pricing with near and long-term forecasts that inform both trading and investment decisions through a comprehensive analysis of legal and economic factors that influence RIN prices.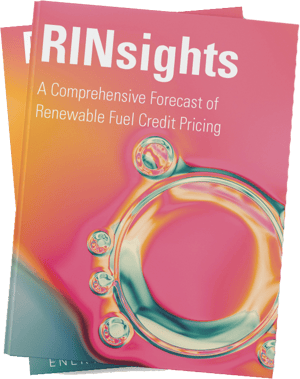 Our solution offerings.
The market for Renewable Identification Numbers (RINs) under the Environmental Protection Agency's (EPA) Renewable Fuel Standard (RFS) is one of the most volatile in the environmental credit and carbon markets but in all the energy commodity markets.
How this benefits you.
The RFS legal structure, potential administrative reforms, and theoretical litigation challenges forecast RIN prices in ways never before. ESAI Energy and Pillsbury Law partnered on RINsights, a product joining legal and economic forecasting expertise.
Download the Sample Report: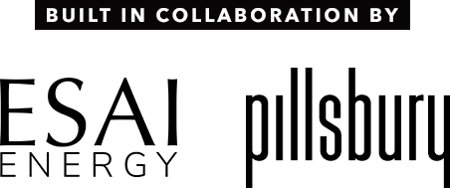 What our customers are saying.

"ESAI's analysis team, and their own executive leadership, have always been a phone call or email away to help in a bind or to make sense of questionable developments in the market."

"We could not have kept up the quality and consistency of market analysis for our department head, our CEO, Board, and the Operations team without ESAI."

"The relationship is personal, and the product suite such a great fit that you'd swear they were co-workers a few seats over."

"ESAI Energy's report analyses always have something interesting in them I didn't know and haven't seen elsewhere."

"Willing to customize some data to make it more useful without making you jump through hoops."

"ESAI Energy is the only firm in the industry that provides comprehensive refinery-level data."